Individual Psychotherapy
Individual counseling is a dedicated time for one on one psychotherapy. Therapy is a decision to grow in your understanding of yourself. The purpose of therapy is for you to begin a new life chapter where you move from pain — the sense that life is not working to an authentic and satisfying life.
Perhaps one of these vignettes may fit you:
You have begun to avoid particular situations, and lack the confidence needed.
You have an overwhelming desire for people's approval, and that desire seems to get you in trouble time after time.
Daily life has become more of a grind.
You may question decisions you are making. You are restless, and life gives little sense of joy.
You yearn for deeper meaning, connection, and greater satisfaction.
You are utterly exhausted from trying to be perfect or perform in situation after situation. You need relief.
You feel unsafe sharing all your secrets and missteps with friends. You desire a safe place and person to hear you out without judgment.
My goal is for you to gain an intimate understanding of yourself. I intend to supply you with honest, but non-blaming feedback. Together we can explore situations that create confusion and focus on you receiving vital relief. You can flourish!
Together we may focus on your childhood experiences, traumas and/or current interpersonal issues that may explain some of your feelings and behaviors. My goal is to help you understand a new way to face life's challenges. We all experience situations that throw us into emotional turmoil.
Typically, you blame others, shame yourself, or you may become a big time "controller" who attempts the impossible task of controlling your circumstances or your intimate friends, family or colleagues. Or you may find that you numb your emotional pain by doing too much shopping, pornography, social media, eating, alcohol or working, You fill in the blank. These unhealthy behaviors may result in living a lonely and depleted life, intimately isolated from others.
I can help you gain insight into your own unique emotional pain cycle and make lasting changes for a healthy life-giving balance.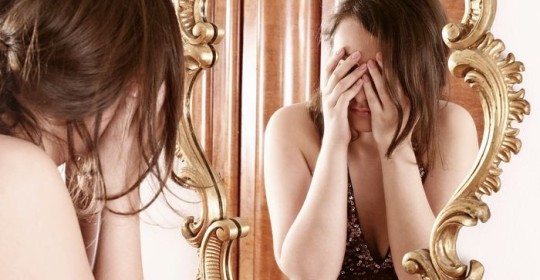 In my practice, I see many women and men in their 20's, 30's and 40's who are trying to figure out a new approach to life. I can help with body image and relationship issues. You may need a relationship manual for romantic relationships. Our culture lacks rituals and cues other than Facebook status. You may check out how to leave a relationship, characteristics of a lasting relationship, danger signs and what lasting commitment looks like. Contrary to our one-night stand culture I believe you benefit most when you slow down and utilize relationship smarts to "decide" about your romantic relationships rather than just to "slide" into them. Research reveals that both men and women desire a life-long companion — someone to be there throughout all of life's seasons: for most this is marriage.
With your newly acquired understanding, you then may change your non-productive behavior. Today's latest research on the plasticity of our brains reveals that you can rewire your mind and replace your interactions. It takes careful consideration of what those patterns are how and when they emerge, but with commitment and practice, they do shift. Transformation of your heart, mind, soul, and yes, even your brain is indeed possible!
If this is your first time or fifth time in therapy, I welcome you. To schedule an appointment, please call, email or schedule an appointment for individual psychotherapy.
If this is your first time or fifth time in therapy, I welcome you. To schedule an appointment please call, email or schedule an appointment for individual psychotherapy.
Number of Sessions:
The number of sessions will depend largely upon your needs, treatment goals, and progress. Many concerns may be resolved in short-term therapy within six to ten sessions whereas other long-term issues may be more complex and require long-term commitment before a change is experienced.
Possible focus areas: Balancing life and career, personal growth, life transitions, self worth, body image concerns, relationship concern or patterns, better communication and conflict resolution, emotional regulation, depression & postpartum, anxiety, post-traumatic stress disorder, development of one's identity, trauma, pornography addiction, grief and loss, betrayal, chronic illness, abortion, and infertility, emotional, physical, verbal and sexual abuse.