Family Counseling and Child Therapy
Parents, I want you to know that I will treat you and your child with utmost respect. I applaud you for pursuing counseling! I recognize that you love and care about your child. No therapist has silver bullets to "fix" children or families. I can, however, help you to reflect on what your expectations and hopes are for your child and to determine best parenting practices. We will look to see how each member of the family affects each other's behaviors. You and I will collaboratively determine your unique family strengths and work from a strength perspective.
My goal is to help parents learn to manage their anxiety and successfully solve their problems. I find that family therapy can be an effective way of addressing issues that impact everyone in the family. Rarely do our children struggle in isolation. Sometimes parents need help in transitioning from one life stage to the next such as moving from a family of three to the arrival of a sibling.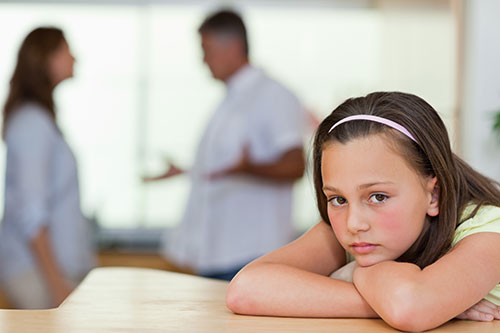 Family therapy may also begin with a particular issue, such as an anxious, depressed or angry child. Together we will work to understand what their behavior means and what he or she may be trying to communicate to the parents, I welcome your hopes, fears, and insecurities as parents. I understand how challenging and sometimes lonely you can feel as you parent your child. I strive to walk alongside with each you to help you recreate secure and robust parent-child bonds and nurture warm relationships.
Working closely with parents is at the very heart of my family/child therapy enterprise. With four adult children and a host of grandchildren of all different ages, I recognize that you desire the very best for your child. Instagram updates and photos of the "perfect family" and the abundance of conflicting internet blogs by parent "experts" and professional books may at times be too much information. My goal is for you to be a "good enough" parent and to develop enduring, loving "connectedness" with your child and your family. Dads please know I value your role as a parent and I give you a special welcome to therapy. All of you may get in synch in and flourish as a family.
I invite all questions about how to model and pass on your beliefs to your children regarding your values concerning love, trust, sex, and faith. We can problem solve potty training issues, internet, and social networking or whatever is in your heart. We can practice in session. No subject is off limits.
I will collaborate with parents and take a non-blaming stance. I am trained and well-versed in the particular challenges of single parents, blended families, special needs children and divorcing or divorced families.
To schedule an appointment please call, email or schedule an appointment for family counseling and children's therapy.
Number of Sessions:
The number of sessions will depend on your child's needs and your needs on how to best parent your child at each life stage from newborns to launching your young adults. I work with young and grade school aged children in play therapy. At other times I may think it is more beneficial to see parents and child together or the parents by themselves. I welcome parents who might need someone to walk along with them as they parent their children.
Our busy, technologically oriented lives present daily challenges to connection and the development of relationships in families. I will meet with your family, listen to your story, assess your needs and watch how your family works together. In collaboration, we will work to set goals and come up with strategies to improve family functioning. I am also trained to address the needs of single-parent families, blended families and divorcing or divorced families.
Possible focus areas: Anxiety, sexual acting out behaviors, anger management, and social and emotional skills and regulation.